Machining Services Provided by Maine Parts and Machine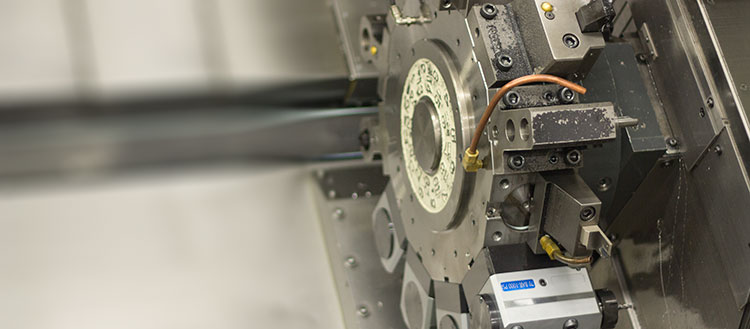 Maine Parts and Machine uses state-of-the-art equipment and decades of experience to manufacture the finest custom parts, tools and components that meet the exact needs of our customers. Whether your components are high temperature alloy, stainless steel, carbon steel, copper, brass, aluminum, or Plastic, we are equipped to handle them.
At Maine Parts and Machine we can hold very tight tolerances even for large production runs.
Our sophisticated machines and measuring equipment make it possible to hold tolerances down to .0005 even for large jobs.
Our facility has many machines that run 'Lights-out' and are 'Bar-fed' meaning they are fully automated without needing to be stationed for long period of time. This allows for non stop production and very fast turnaround times on applicable parts. These machines have the ability to work with a variety of materials – stainless steel, alloy steels, aluminum, brass copper, castings, and some plastics.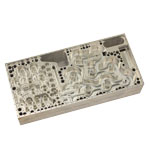 Milling
Milling is one of the most common process within machining. In our standard milling process material is fixed to a table as a rotating tool creates the cutting force. At Maine Parts and Machine we have a wide range of machines dedicated to milling.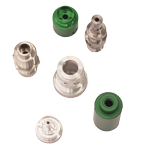 Turning
Turning is another process that is widely used within machining. A round or rod-shaped material is spun to create a cutting force. Turning is one of the most commonly used processed at Maine Parts and Machine.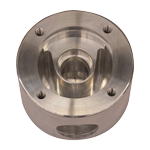 Horizontal milling
In horizontal milling the cutters are mounted on a horizontal arbor. Holding the piece horizontally means gravity and high-pressure coolant combine to clear chips from milled pockets during machining. By using a tombstone fixture we are able to cut 5 sides of a piece in one operation.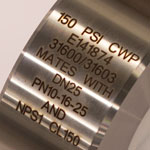 Laser engraving
Laser engraving is the process of using a laser to engrave a component. Our in-house fiber laser can mark your parts with a logo, material code, heat number, etc.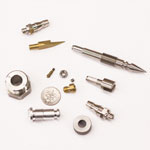 Swiss-type turning
Swiss-type turning was originally developed for the Swiss watch industry. The process is design to produce small, complex parts to very tight tolerances. These machines can run off twelve foot bars and can be run 'lights-out' for long periods making them very effective for high production jobs.
Lathe machines with multi-axis live-tool milling capability
Allows us to mill parts while they are still being held in a turning machine and to mill dimensions into barstock around multiple axes.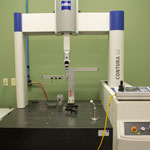 Quality Assurance / CMM inspection
Our quality assurance department does a 100% inspection on every first article piece. Our facility has two inspection labs with an extensive amount of sophisticated equipment that we utilize for first article, in-process and post process inspection. Our Zeiss coordinate measuring machine allows us to measure a large variety of otherwise difficult measures in a short amount of time.